Our Sensei, Dr. Deo Namwira,
achieved his black belt certification in Meibukan Goju-Ryu Karate-Do in 2007 and was promoted to Sensei in June 2011. He has travelled to Okinawa, the birth place of karate, to train and compete in the 2012 World Tournament and once again in 2017 to participate in Master Meitatsu Yagi's 73rd birthday celebrations, where he was also promoted to 4th Dan. Sensei Deo holds a PhD in International Development from the University of Birmingham.
Sensei Deo has trained in many Martial Arts; Kung Fu in 1983, Shotokan Karate in 1984-7; Shorin Ryu Karate in 2000; Goju Ryu in 2000 Under Budo San Kai from 2000-2003; Goju Ryu under Canada Goju from 2003-2006; Matayoshi Kobudo in 2013; Goju Ryu under International Meibukan: 2007- present.
Disinguished and world reputated karate masters Sensei Deo has trained with include: Dai Sensei Meitatsu Yagi (10th dan), Sensei Ken Trebicock (7th dan), Sensei Akihito Yagi (8th dan), Sensei Akihiro Yagi (7th dan), Sensei Ryan Rolfe (4th dan), Sensei Itokazu Seisho (8th dan), Sensei Kim Marshall (6th dan), Sensei Erol Sue (3rd dan), Sensei Paul Gehring (6th dan), Sensei John Johnson (7th dan Shotokan).
Sensei Deo is certified by Coaching Association of Canada and Karate Canada which is part of the World Karate Federation, the recognized Olympic body. Through this Karate training, Sensei Deo reaches out to the larger community to give back what he has learned for many years in Karate, the way of a balanced development of mind, body and spirit. Sensei Deo is also a member of Karate for Christ International, a Christian outreach organization uniting various styles of martial arts.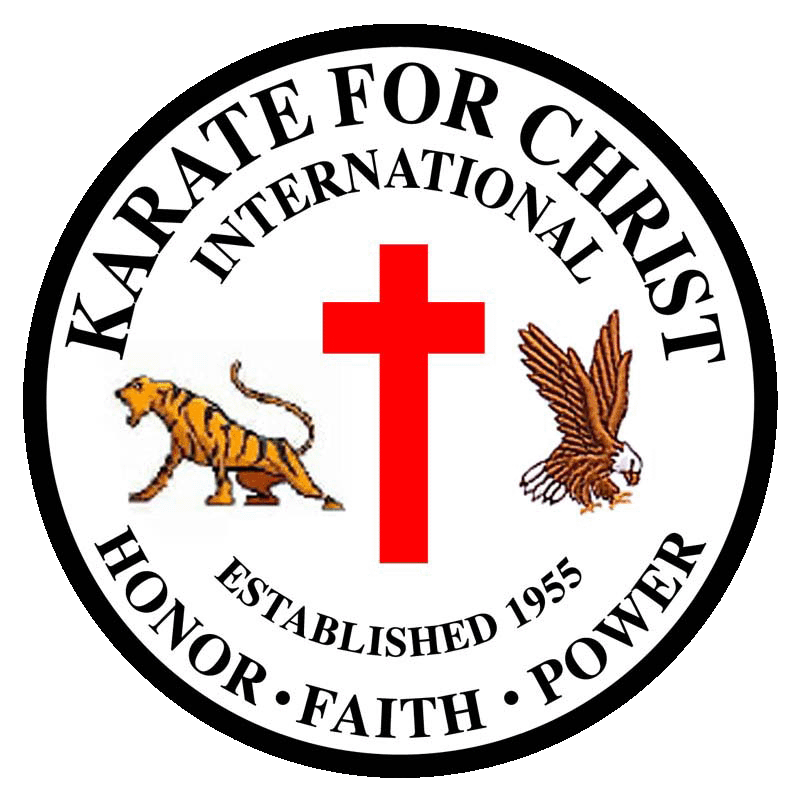 Etienne & Joan Leygue (with Master Meitatsu Yagi Sensei)
Black Belt Assistant Instructors
​
Etienne & Joan Leygue, Johise Namwira, Matthew Schmidt, Wes Friesen, David Pinette, Jeyi Namwira, Ben Harapiak, Jeremy Malanik, Shawn Rattai, Nate Rattai
HEIWA KARATE-DO
WINNIPEG, MB, CANADA​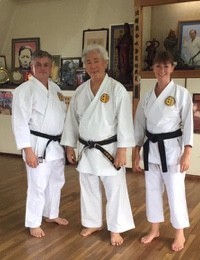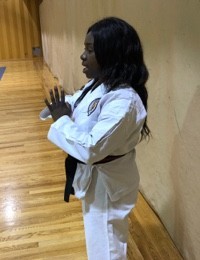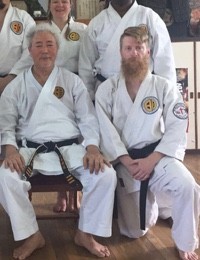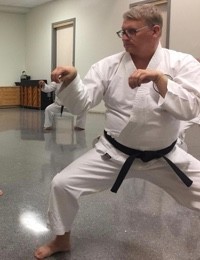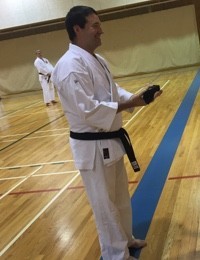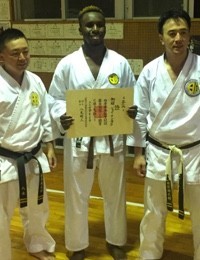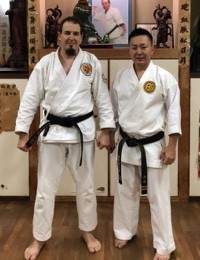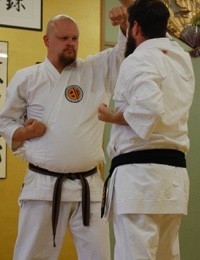 Jeyi Namwira
(with Akiro Yago & Akihito Yagi Senseis)​
Ben Harapiak
(with Akihiro Yagi Sensei)​​
Matthew Schmidt (with Master Meitatsu Yagi Sensei)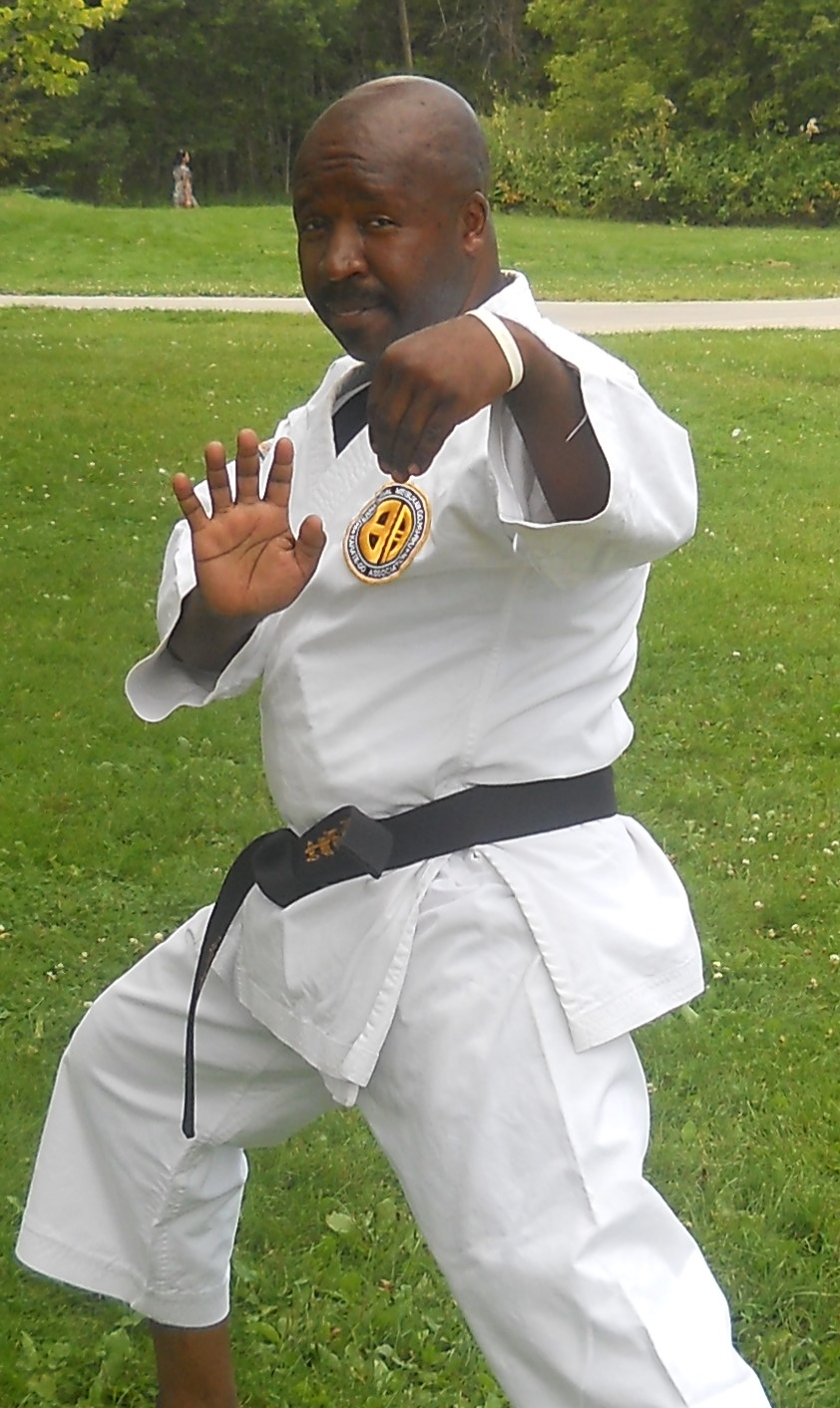 Our Mission

​To provide participants with the opportunity to achieve their full potential in the study of the way of karate, as well as to promote healthy living and peacemaking. We are members of Karate for Christ International, a non-denominational Christian Martial Arts association; and Peace Dojos International.
Our Style

​Our dojo trains in Meibukan Gojyu-Ryu Karate-do, a form of traditional Okinawan karate. We are a member of the International Meibukan Gojyu-Ryu Karate-do Association under the teaching of Master Meitatsu YAGI, son of Meibukan founder Dai Sensei Meitoku YAGI. Sensei Deo and many of our black belts have travelled to Okinawa to train, and members of the YAGI family regularly visit Winnipeg for special training sessions.

​​"While many people think and believe that Karate is a "fighting art," Okinawan Karate has always been a "self defence art." While some teachers in some parts of the world teach "how to fight," we teach "how not to fight." In case one is faced with an unavoidable fight others teach "how to win," but we teach "how not to lose." Master Meitatsu YAGI Sensei ​​

​​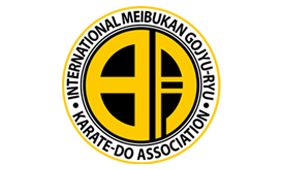 Shawn & Nate Rattai
(with Etienne​ Senpai)